Give a little Extra this Christmas!
Give a little something extra this Christmas with our give a little something extra appeal to help adults and families struggling this Christmas.
All you have to do is buy some extra toiletries or hygiene products whilst Christmas shopping and drop it at one of our donation drop off points!
With thanks to our friends at the Salvation Army, we will deliver all items received to adults and families locally this Christmas.
What to donate
Toothpaste / toothbrush / mouthwash
Body wash or shower gel
Face and body soap
Face / baby wipes
Deodorant
Combs / hairbrush
Nail files / clippers
Menstrual products
Undergarments – underwear / socks
Baby formula / nappies
Where to donate
Thank you!
Thank you to everyone who has donated so far. Thanks to you, we can ensure families and young adults across the area will have a present to open on Christmas Day. Thank you so much from all at Nation Radio East Yorkshire.
Thank you to our partners - DPF Repair and WER2 Taxis.
DPF Repair
"DPF Repair are delighted to give back to the local community by sponsoring the Nation Radio East Yorkshire Give a little extra appeal for Christmas and to help make sure that each and every young person receives at least one gift to open on Christmas morning."
At DPF Repair, their priority is to do the job right – every time. They have experience in handling the unique DPF (diesel particulate filter) system. Utilising the latest technologically advanced machine that is owned by few companies in the UK, they can restore your filter back to its original condition. They never just offer a quick fix.
DPF Repair will always run a full diagnostic and live data check on your vehicle, this allows them to get more of an in-depth view of how the car is running.
WER2 Taxis
WER2 Taxis are the local and independently owned Hull Taxi firm with a key focus on ensuring their customers receive the best service when travelling with them. They are also giving back to the Hull community as much as they can by supporting local teams, charities and more!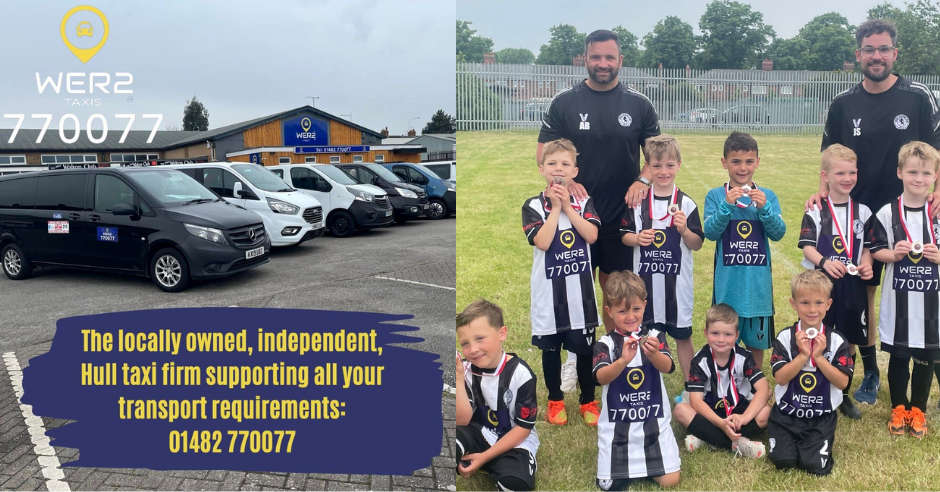 Male and Female drivers
All their drivers hold an Enhanced DBS Check
Safe, punctual and reliable firm and drivers
They only accept bookings that they can honour
Book your next journey with WER2 Taxis: 01482 770077. No matter what your plans are this weekend, WER2 Taxis have you covered!
Airport Transfers
Group or Event Bookings (up to 8 people)
Local Hull Journeys

The Salvation Army
A huge thank you to the Salvation Army who will assist with delivering these items to adults and families all over Hull and East Yorkshire!
The Salvation Army is a worldwide evangelical Christian church. Their mission is based on their faith in Jesus Christ who wants everyone to experience life in all its fullness.
Neil Greenslade

9:00pm - 11:00pm

Nation Nights

11:00pm - Midnight