Easter Egg Appeal 2023
The Nation Radio Easter Egg Appeal 2023 with Clyde Shopping Centre. We want to make sure that deprived children across the region get a visit from the Easter Bunny!
This is how you can help:
Pick up an extra Easter Egg whilst out shopping.
Drop it off at one of our donation points in Clyde Shopping Centre
Then the Salvation Army will do the rest!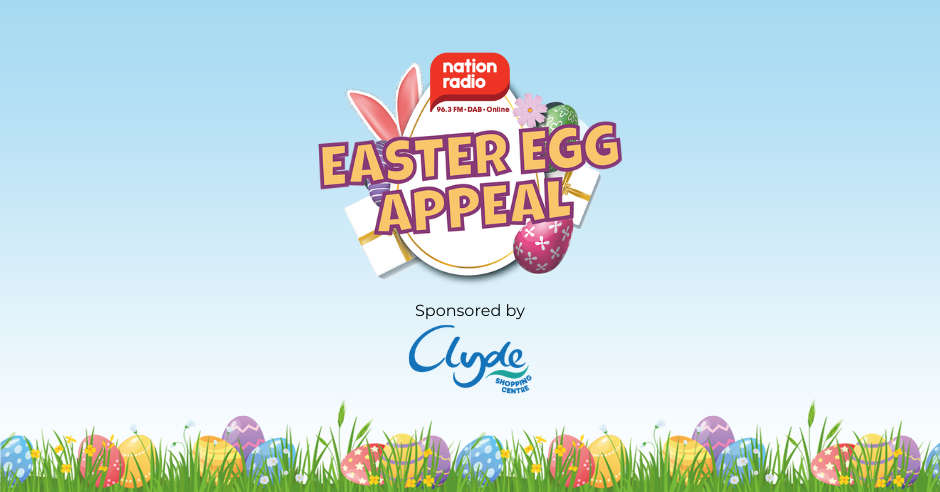 Shop, Eat, Relax at Clyde Shopping Centre. Over 100 great value stores, a wide variety of café's and restaurants, a gym, cinema, and free parking for 4 hours!
Marvellous Mums & Kids Craft Event
Get everything you need for Mother's Day at Clyde Shopping Centre, Clydebank. Plus, check their website for details of their marvellous Mums pamper pad & kids craft event!
Easter Bonanza
Catch the Easter Bunny at Clyde Shopping Centre, Clydebank. Plus with their Easter Bunny Bonanza, you could win a host of on the spot prizes!
Brian Woolfson

4:00pm - 7:00pm

Fox's Non-Stop Number 1s

7:00pm - 8:00pm