Sun FM Toy Appeal 2023
This Christmas we want to make sure that less fortunate children in Sunderland and surrounding areas get to enjoy something that most of us take for granted.
With a little help from our friends at the Salvation Army we'll spread some festive joy to children locally this Christmas, no matter what their circumstance – from toddlers to teens.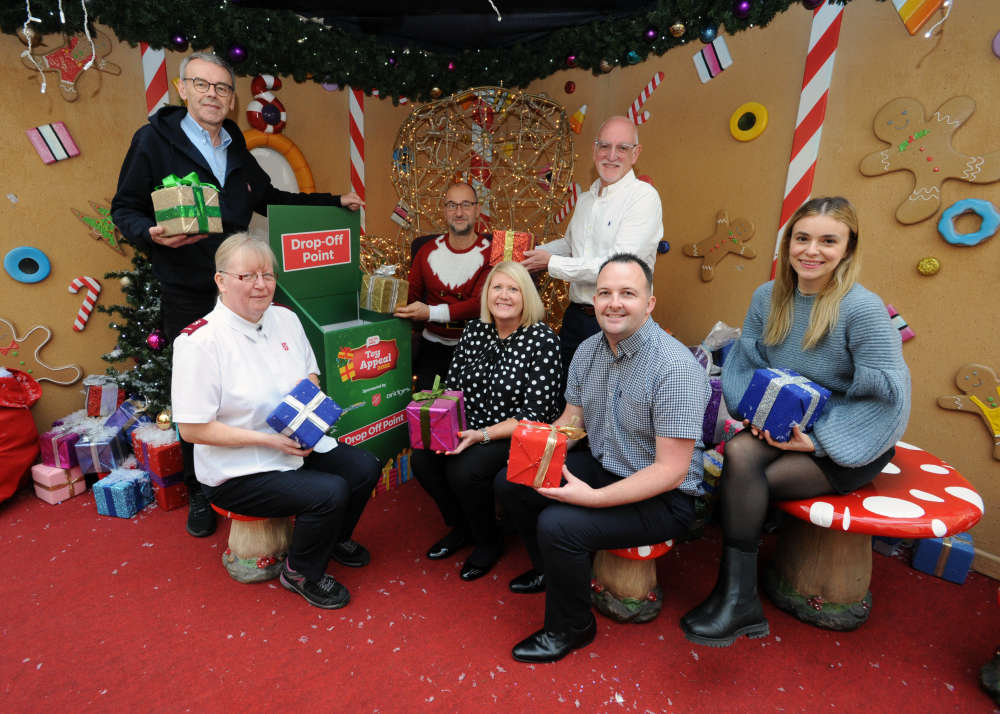 Can you help?
All you need to do is buy an extra gift whilst Christmas shopping and drop it at one of our donation drop-off points.
This year we are also appealing for essential items:
Toothpaste / toothbrush / mouthwash
Body wash or shower gel
Face and body soap
Face / baby wipes
Deodorant
Combs / hairbrush
Nail files / clippers
Menstrual products
Undergarments – underwear / socks
Baby formula / nappies
Everyone deserves a gift at Christmas.
Donation Drop-Off Points
Your donations will be delivered to loads of worthwhile charities around Sunderland.
Thank you
The Toy Appeal wouldn't be possible without the support and generosity of the people of Sunderland. Thanks to you, we can ensure children across the area will have a present to open on Christmas Day. Thank you so much from all at Sun FM Radio.
Thank you to our partners - The Bridges Shopping Centre and Hays Travel.
Bridges Shopping Centre
"The Bridges is delighted to be involved in the Sun FM toy appeal once again. Every year we are overwhelmed by the generosity of the people of Sunderland and we really hope that, despite the many challenges we know families are facing, that we can contribute and really make a difference so that every child experiences the magic of Christmas this year."
Book with confidence with Hays Travel!
As the UK's largest independent travel agent with over 40 years' experience; Hays Travel specialises in providing good value, quality holidays alongside excellent customer service. With over 460 branches across the UK, their friendly expert team of travel consultants look forward to welcoming you to start discovering your next memory-making holiday from city breaks, beach resorts, tours, cruises and more.....Your holiday experience doesn't end there - Hays Travel can also provide you with your travel money, car hire, attraction tickets - anything that you will need for your holiday.
"Hays Travel is delighted to give back to our local community by sponsoring the Sun FM Toy Appeal for Christmas and to help make sure that each and every child receives at least one gift to open on Christmas morning."
Their customers are at the heart of what they do - they are proud to be a Which? recommended provider and hold a customer experience rating on Trustpilot of 4.9, as reviewed by their customers.
Evenings

7:00pm - Midnight

Sun FM Nights

Midnight - 6:00am