The Word is Out £10k Giveaway!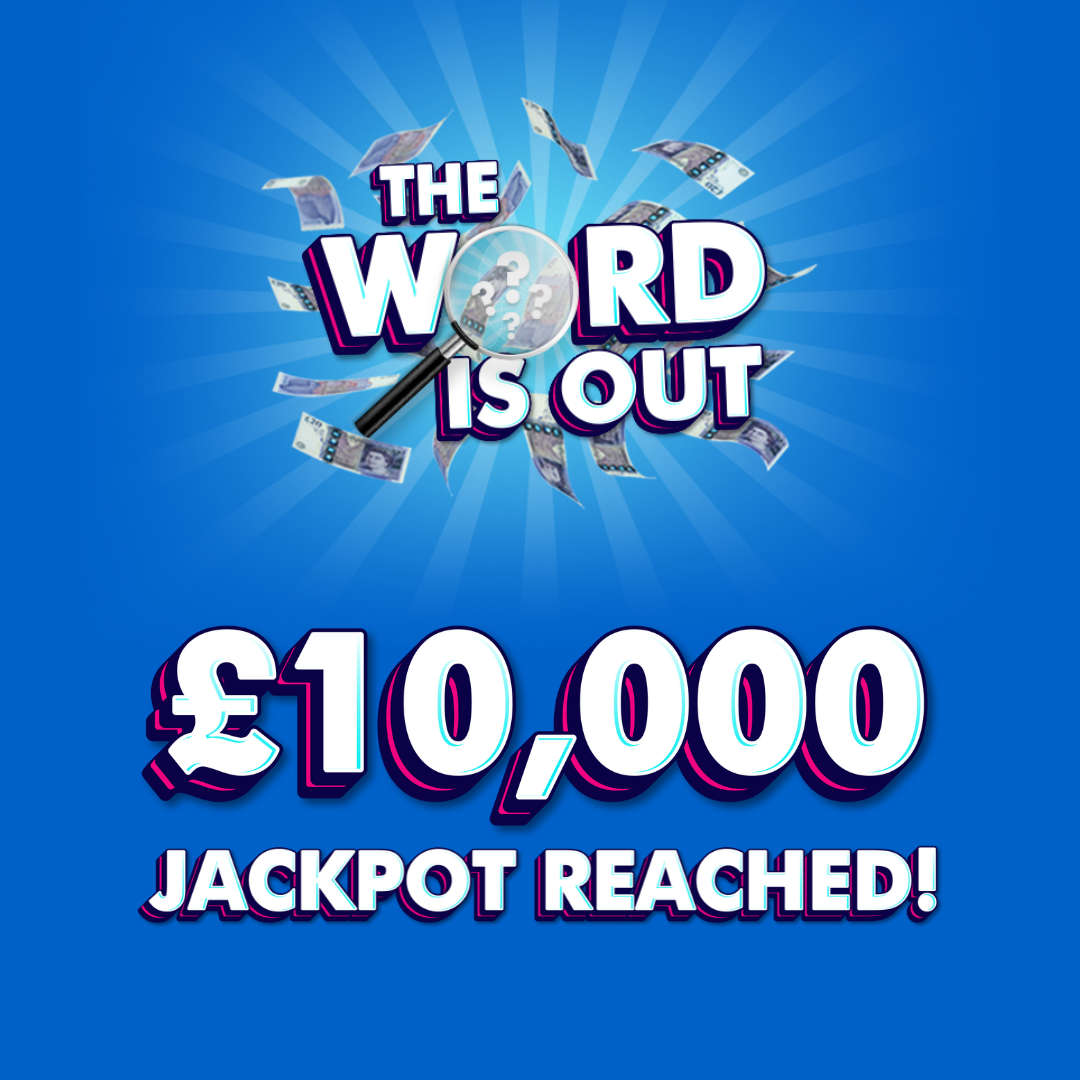 Now on Nation Player stations - your chance to win a share of a £10,000 prize pot!
The prize pot is now at £10,000!
WRONG GUESSES:
Monday 17th October - "Experience"
Tuesday 18th October - "Songs"
Wednesday 19th October - "Songs"
Thursday 20th October - "Sessions"
Friday 21st October - "While"
Monday 24th October - "Workshops"
Tuesday 25th October - "Classes"
Wednesday 26th October - "Back"
Thursday 27th October - "Work"
Friday 28th October - "Courses"
Monday 31st October - "Down"
Tuesday 1st November - "Shorts"
Wednesday 2nd November - "Relaxing"
Thursday 3rd November - "Recording"
Friday 4th November - "Poetry"
Monday 7th November - "Alone"
Tuesday 8th November - "Down"
Wednesday 9th November - "Over"
Thursday 10th November - "Home"
Friday 11th November - "Tunes"
Monday 14th November - "Lyrics"
Tuesday 15th November - "Lyrics"
Wednesday 16th November - "Solo"
Thursday 17th November - "Umm"
Friday 18th November - "Luckily"
Monday 21st November - "Thankfully"
Tuesday 22nd November - "Out"
Wednesday 23rd November - "Seminars"
Thursday 24th November - "Chilling"
Friday 25th November - "Wild"
Monday 28th November - "Here"
Tuesday 29th November - "Yee Haw"
Wednesday 30th November - "Record"
Thursday 1st December - "Projects"
Friday 2nd December - "Finally"
Monday 5th December - "Again"
Tuesday 6th December - "Hopefully"
Wednesday 7th December - "Up"
Thursday 8th December - "Around"
Friday 9th December - "Whilst"
Monday 12th December - "Essentially"
Tuesday 13th December - "Like"
Wednesday 14th December - "Over"
Thursday 15th December - "Freestyle"
Friday 16th December - "Compositions"
Monday 19th December - "Stuff"
Tuesday 20th December - "Happily"
Wednesday 21st December - "Music"
Thursday 22nd December - "Here"
Friday 23rd December - "Stuff"
Tuesday 3rd January - "Poetry"
Wednesday 4th January - "Material"
Thursday 5th January - "I'd"
Friday 6h January - "Blessings"
Monday 9th January - "Touring"
Tuesday 10th January - "Here"
Wednesday 11th January - "Performing"
Thursday 12th January - "Arrive"
Friday 13th January - "Because"
Monday 16th January - "Workshops"
Tuesday 17th January - "Freelance"
Wednesday 18th January - "Jammin"
Thursday 19th January - "Mainly"
Friday 20th January - "Everyday"
Monday 23rd January - "Live"
Tuesday 24th January - "Myself"
Wednesday 25th January - "Writing"
Thursday 26th January - "Thereabouts"
Friday 27th January - "Composing"
Monday 30th January - "Actually"
Tuesday 31st January - "Theory"
Wednesday 1st February - "Locally"
Thursday 2nd February - "Collectively"
Friday 3rd February - "Amazingly"
Monday 6th February - "Together"
Tuesday 7th February - "Preparation"
Wednesday 8th February - "Verses"
Thursday 9th February - "Exclusively"
Friday 10th February - "Therapy"
Monday 13th February - "Collaborations"
Tuesday 14th February - "Enjoying"
Wednesday 15th February - "Songwriting"
Thursday 16th February - "Basically"
Friday 17th February - "Literally"
Monday 20th February - "We're"
Tuesday 21st February - "Maybe"
Wednesday 22nd February - "In"
Thursday 23rd February - "Nearby"
Friday 24th February - "Groups"
Monday 27th February - "So"
Tuesday 28th February - "Sightseeing"
Wednesday 1st March - "Numbers"
Thursday 2nd March - "Fortunately"
Friday 3rd March - "Instrumentals"
Monday 6th March - "Uh"
Tuesday 7th March - "Theatre"
Wednesday 8th March - "I'm"
Thursday 9th March - "Based"
Friday 10th March - "Staying"
Monday 13th March - "Indoors"
Tuesday 14th March - "Returning"
Wednesday 15h March - "Pardon"
Thursday 16th March - "Singing"
Friday 17th March - "Partnerships"
Monday 20th March - "Apartment"
Tuesday 21st March - "Potentially"
Wednesday 22nd March - "Secretly"
Thursday 23rd March - "Alone"
Friday 24th March - "Things"
Monday 27th March - "Autographs"
Tuesday 28th March - "Jingles"
Wednesday 29th March - "Across"
Thursday 30th March - "Days"
Friday 31st March - "Possibly"
Monday 3rd April - "Nonsense"
Tuesday 4th April - "Studio"
Wednesday 5th April - "Extensively"
Thursday 6th April - "Degree"
Tuesday 11th April - "Playing"
Wednesday 12th April - "Visiting"
Thursday 13th April - "Somewhere"
Friday 14th April - "Symphonies"
Monday 17th April - "Sessions"
Tuesday 18th April - "For"
Wednesday 19th April - "Eventually"
Thursday 20th April - "Town"
Friday 21st April - "Yeah"
Monday 24th April - "Isolating"
Tuesday 25th April - "Whatever"
Wednesday 26th April - "Camps"
Thursday 27th April - "Mostly"
Friday 28th April - "Bits"
Tuesday 2nd May - "Rooms"
Wednesday 3rd May - "Recuperating"
Thursday 4th May - "Independently"
Friday 5th May - "Albums"
Tuesday 9th May - "Not"
Wednesday 10th May - "Workshops"
Thursday 11th May - "Content"
Friday 12th May - "And"
Monday 15th May - "Lessons"
Tuesday 16th May - "Interviews"
Wednesday 17th May - "Jokes"
Thursday18th May - "Streaks"
Friday 19th May - "Autobiography"
Monday 22nd May - "Parents"
Tuesday 23rd May - "Apparently"
Wednesday 24th May - "Working"
Thursday 25th May - "Isolating"
Friday 26th May - "Melodies"
Tuesday 30th May - "Hopefully"
Wednesday 31st May - "Based"
Thursday 1st June - "Yes"
Friday 2nd June - "Here"
Monday 5th June - "Back"
Tuesday 6th June - "Creatively"
Proudly sponsored by: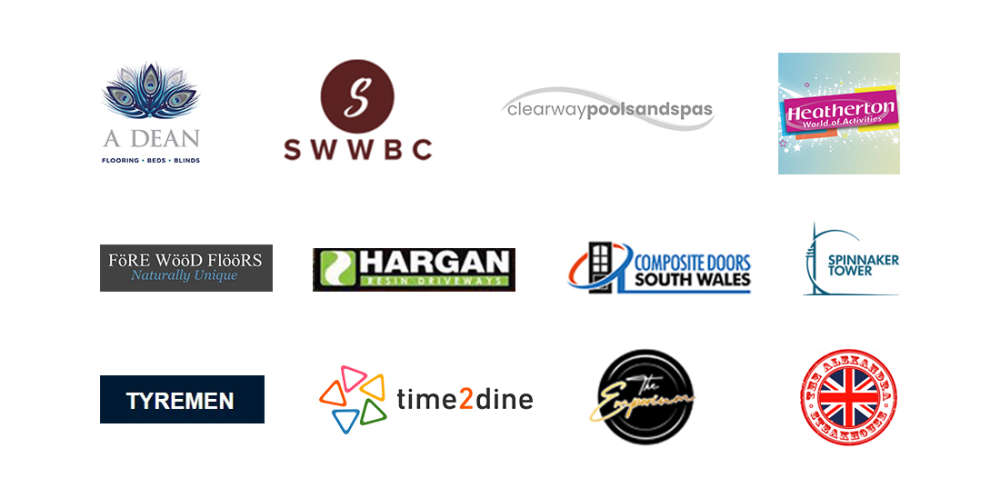 The Word Is Out Q&A's
How do I enter?
You can enter the competition by texting WORD to 64343. Texts cost £1 plus your standard network rate. You must have the bill payer's permission to enter.
When do I enter?
Make sure you enter while the competition is open. Text lines close each weekday at 4pm and reopen at 7pm, closing again at 4pm and reopening at 7pm and so on. Text lines will remain open across the weekend.
Can I enter by calling?
No, text is the only way to enter.
Can I enter from anywhere in the UK?
Yes, you can. If you live in the Channel Islands, you shouldn't enter as you won't be eligible to win, due to different regulations but you will still be charged.
I missed The Word is Out audio – what was the word?
Keep listening to Nation Player Radio stations throughout the day and we will remind you of the clip and the money being played for, you can also check the Nation Player website for all the incorrect answers.
I sent a text to enter but I haven't received a confirmation message
It could be due to insufficient funds, a Premium Rate block on your network/phone, a monthly cap that's been exceeded, or a problem with your mobile phone network. You will need to contact your network about this.
I missed a call – was it Nation and do I still get to play?
We are not able to disclose that information. If you enter, please make sure you are available to answer your phone if safe to do so. If we do call you, we can't guarantee how it will display on your phone.
I've already entered once; can I enter again?
Yes, you can enter multiple times. We would advise against excessive use of the Premium Rate text lines.
Could one person win £10,000?
Yes, the competition is an accumulator, if listeners continue to get the answers wrong on the first mystery word the money will accumulate until we reach the grand total of £10,000. Once we have a winner the next word can accumulate to a total which will be £10,000 less the amount already won. This will continue until £10,000 has been won in total. As we will always start with £500 in the prize pot, it is theoretically possible that the total winnings may reach £10,400.
Nation Broadcasting's The Word is Out, playing across the Nation Player network from Friday 14th October 2022 – Specific Rules
1. Nation Broadcasting's The Word is Out ('Promotion') is organised by Nation Broadcasting. The Promotion will run from Friday 14th October 2022 on the Nation Player Network (see 1a for stations not included) until the whole £10,000 ("Total Prize Fund") has been won. The Nation Player Network can be found online at www.nationplayer.com and includes:
Nation Radio UK, Nation Radio Scotland, Nation Radio Wales, Nation Radio Ceredigion, Nation Radio South, Nation Radio East Yorkshire, Nation Radio Suffolk, Easy Radio UK, Easy Radio Wales, Easy Radio South, Sun FM, Dragon Radio, Bridge FM, Radio Carmarthenshire, Radio Pembrokeshire.
1a. The competition will not play on: Nation 60s, Nation 70s, Nation 80s, Nation 90s, Nation 00s, Nation Dance, Nation Hits, Nation Love, Nation Party and Nation Rocks.
1b. Nation Broadcasting Limited is the Promoter. We reserve the right to add in extra Promotion rounds at weekends.
2. The Promotion is subject to these Specific Rules and the General Terms and Conditions which are available here (together, the 'Competition Terms'). Entry into the Promotion constitutes acceptance of these Specific Rules and the General Terms and Conditions.
Details of the Promotion:
3. To enter the Promotion you must listen out for The Word is Out promo as heard online, on FM or DAB, and make a guess accordingly as per clause 5.
4. The Word is Out promo could change daily if the correct word is guessed, this will be announced Monday to Friday between 16:00 to 19:00.
5. There is only one way to enter the Promotion:
Entry via SMS Text Message
5a) To enter the Promotion by SMS text message, you must text in during opening hours.
5b) You must send a text message starting with the keyword WORD to 64343 (the "Text Message Line"). Text messages will be charged at £1 plus one standard network rate message. The text system may not recognise any other format of the keyword. You must have the bill payer's permission to enter.
5c) Text lines will open from Friday 14th October at 08:00 and close on Monday 17th October at 16:00, reopening each day at 19:00 until 16:00 the following day and so on until the Total Prize Fund has been won. Entries received between 16:00 to 19:00 will not be eligible to win but may still be charged. Text lines will be open across the weekend for entries. If the competition runs into December competition rounds will pause between Friday 23rd December 2022 to Monday 2nd January 2023 inclusive, you will still be able to enter via the text line across this period for the next round on Tuesday 3rd January 2023.
5d) On entering the Promotion by SMS text message, you will receive a text message back which confirms your entry and which invites you to take part in an offer for bonus entries, whereby if you enter the Promotion additional times within the same Promotion round, you will receive additional entries into that Promotion round at no extra cost. The additional entries will be automatically included once you've submitted your paid entries and you will not need to text again to claim these. If you do submit subsequent entries into the Promotion, you will be charged again. It is your responsibility to ensure that if you respond to this offer, the text lines for the Promotion round are still open when you do so.
6. Once the Text Message Entry has closed, one entry will be selected at random from all the entries received during that round. The selected entry must be eligible, and submitted at the correct time (see clause 5c). One of our representatives will call the selected entrant on the telephone number on which you entered. If the entry is ineligible, we reserve the right to select another entrant.
7. If you are this entrant, you may be asked to have a call with a presenter. That call will either be broadcast live or pre-recorded for future broadcast. You must answer your telephone when we contact you. Someone else cannot answer the phone, participate or accept a prize on your behalf. If: (i) you fail to answer the phone; (ii) someone else answers the phone; (iii) the call goes to voicemail; (iv) the call becomes disconnected; or (v) you are not (or do not seem to be) in a position to safely and/or lawfully take or remain on the call (for example, if you are or seem to be driving); or (vi) you are not audible or intelligible or we are not able to conduct a conversation with you in a manner that is suitable for broadcast for any reason beyond our control (including, but not limited to: low/no signal on your device, a call is dropped by any network, you are travelling, there is too much background noise or feedback, etc.); before or during the Promotion, you may be disqualified and we reserve the right to select another entrant to participate in the Promotion or withdraw the prize and select another winner, as applicable. If you have complied with all applicable terms and conditions, and if you are successful, then you will be deemed available to guess the missing word.
8. If an Entrant correctly guesses the missing word they will win the amount of the accumulated prize pot. The prize pot starts at £500 and after each incorrect guess the prize pot will accumulate by £100 until the maximum prize pot is reached.
When the missing word is correctly guessed, the prize pot will reset at £500. The maximum prize pot for the first word is £10,000. For subsequent words the maximum prize pot shall be £10,000 less the amount(s) won in previous rounds. The minimum prize made available shall always be no less than £500 making the theoretical maximum of all prizes available £10,400.
9. Each daily Promotion round is a separate round and the Text Message Line will be re-set after each round, therefore entry is only valid for the round which you enter.
10. The number of rounds played each day for the Promotion will be decided by Nation Broadcasting at our absolute discretion. We reserve the right to take the Promotion off-air during bank holidays in any UK nation, between Xmas Eve and New Year's Day inclusive and at other times when programming output requires it (for example in the event of a major news story or event where competitions may seem inappropriate).
11. We may publish and publicise entrants' names, image, social media handle and/or profile picture, your nearest geographical location (for example, your nearest city, town or county) and your entry, and we may refer to your association with the Promotion and/or the prize, in any and all media, worldwide, in perpetuity, for publicity and PR purposes solely in connection with the Promotion.
12. By entering the Promotion you are requesting that we process your entry into the Promotion immediately. We complete the entry process immediately following receipt of your entry and therefore you acknowledge that once you enter the Promotion you will lose any right you may have to cancel your entry and receive a refund (whether under the Consumer Contracts Regulations 2013 or otherwise).
13. Nation Broadcasting Limited accepts no responsibility or liability for how the winner/winners of the Word is Out spends their prize money.
Eligibility:
14. The Promotion is only open to residents of the United Kingdom aged 18 and over, and who are based in the United Kingdom at the time of entry.
15. Multiple entries into the Promotion by SMS text message are permitted.
Prize:
16. For each round of the Promotion a winning entrant will receive the minimum value of £500, this is subject to the final prize round not exceeding the Total Prize Fund.
17. The prize is non-transferable and non-refundable.
18. We reserve the right to substitute the prize with another prize of equal or greater value at our absolute discretion.
19. Winners will be contacted within 24 hours of winning and you will receive the relevant prize fund within 14 working days of you providing the correct information and identification required to process the payment.
20. We will transfer the prize money to the winner once they have provided bank details and proof of identification.
21. We are registered with the Phone-paid Services Authority ("PSA"): registration number ORG830-55712-14480
22. For all enquiries in connection with the Promotion please contact our support team at spi@nationbroadcasting.com
Data Protection
23. Your personal data that you provide to us will be collected and processed by us in order to administer and fulfil the Promotion. Your personal data may also be disclosed to the Phone-paid Services Authority, Ofcom and/or the Advertising Standards Authority at their reasonable request for regulatory purposes.
24. By entering a Promotion, you acknowledge that any personal data provided by you in connection with the Promotion will be processed as set out above and in accordance with our Privacy Policy which sets out full details of how we process personal data and how you can exercise your rights as a data subject. Please ensure you have read and understood our Privacy Policy before entering any Promotion.